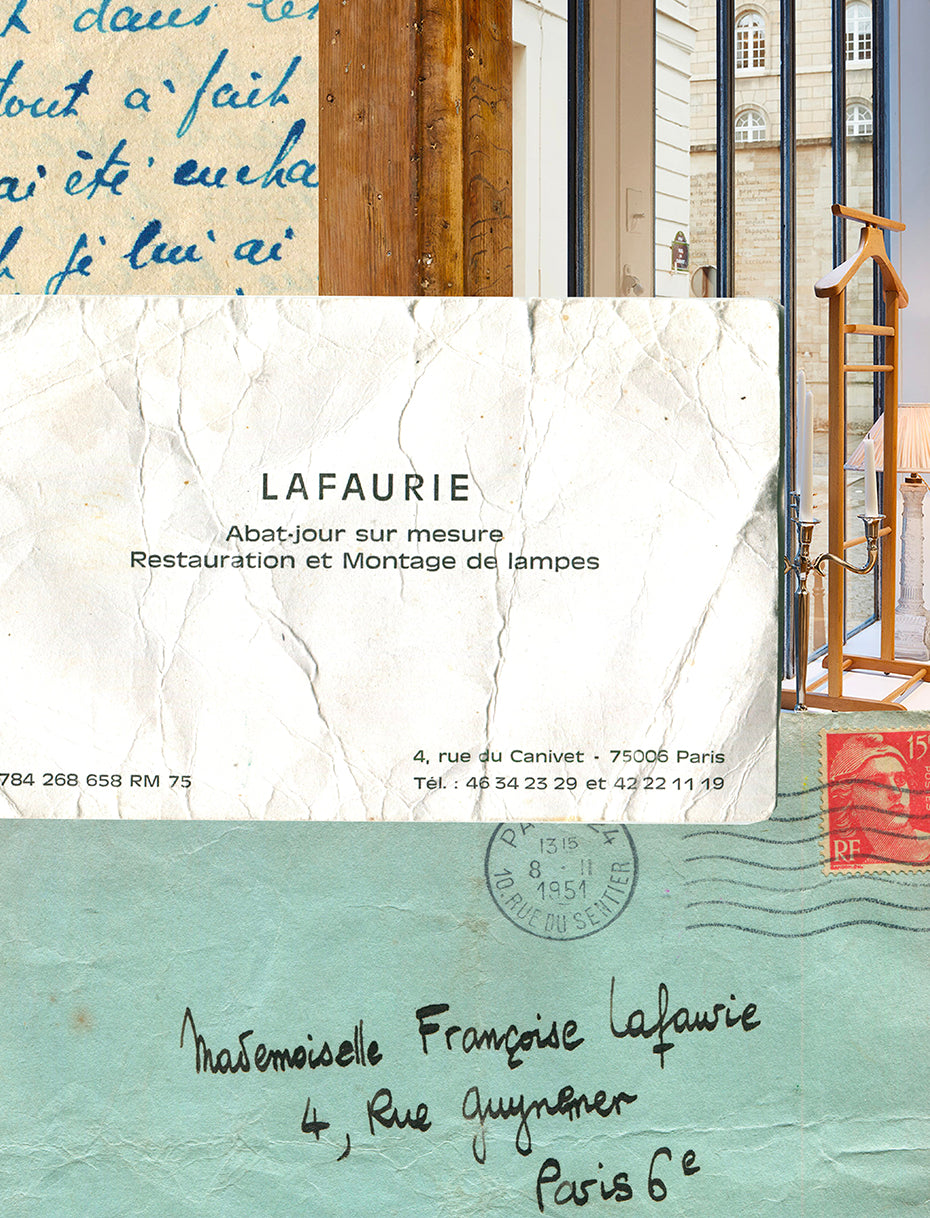 THE PREMISES
Pierre, the brand's founder, grew up in Paris, in Saint-Germain-des-Prés, where he did not have a carefree and bourgeois childhood. In a rooftop apartment, he was raised by his mother, his aunt, and his grandmother.
Surrounded by a duck and a dog, his daily life is filled with fabrics and glue pots because the house is also used as a workshop for making lampshades.
Pierre sometimes met colorful clients, such as the poet Jacques Prévert. From this period, he kept a particular attachment to materials and beautiful work.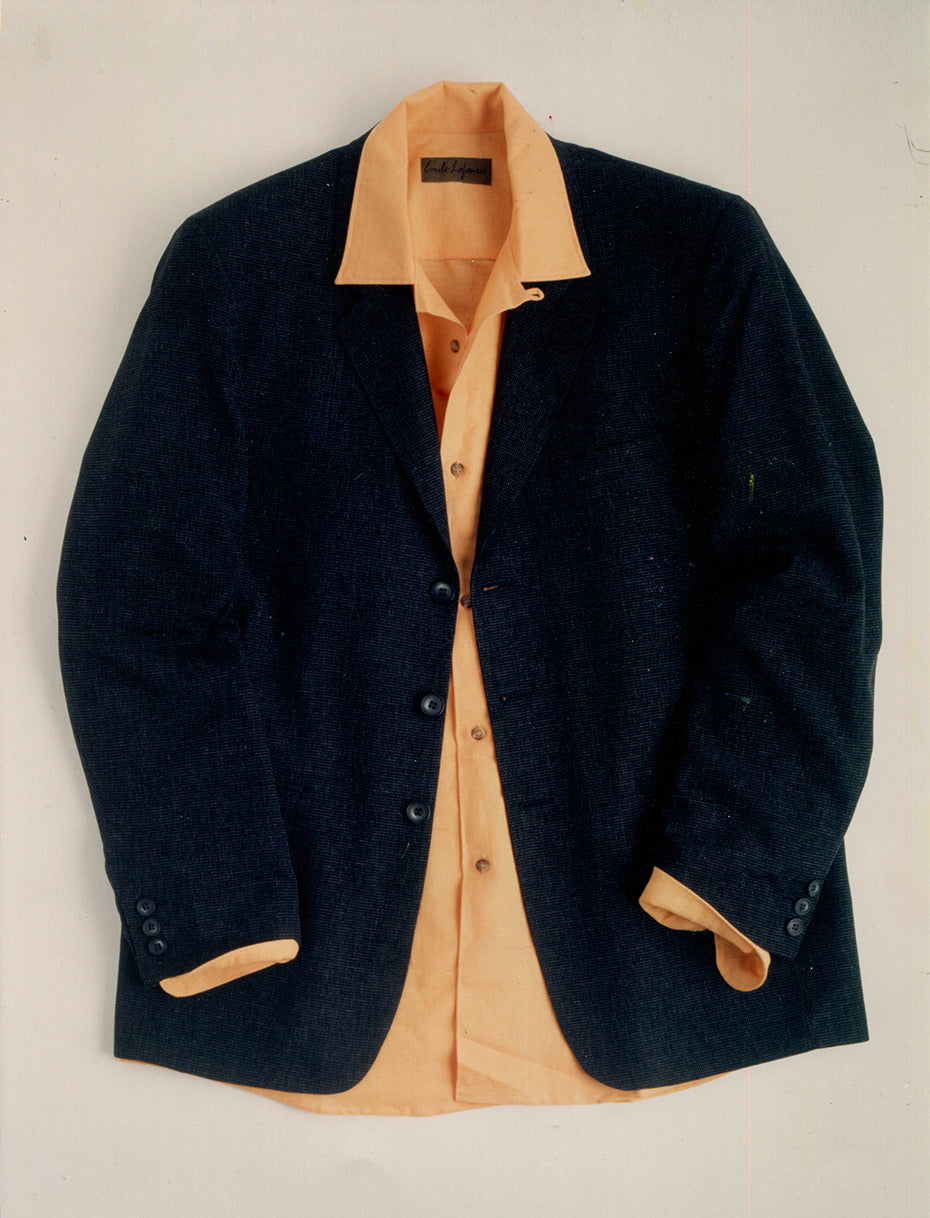 THE FOUNDATION
After starting as a salesman for a textile brand, Pierre quickly understood that his freedom was essential and came from the desire to break free from fashion trends. In 1991, he created men's basics for the whole day, both classic and colorful. Inspired by the style of the artists and intellectuals of the Left Bank, he started with two products: a poplin shirt and a painter's jacket made of cotton canvas. These two products will become iconic for the brand. Pierre likes to play with codes: his clothes do not have a logo, but they are accessible and very well made. He christened his brand EMILE LAFAURIE. As for his first boutique, he crossed the Seine to rent it in the Marais, near the Place des Vosges, where it still exists. Gradually, he expanded and diversified his offer, while other stores opened in Paris and France. Emile Lafaurie reached its peak ten years after its foundation, but since then, the brand has run out of steam.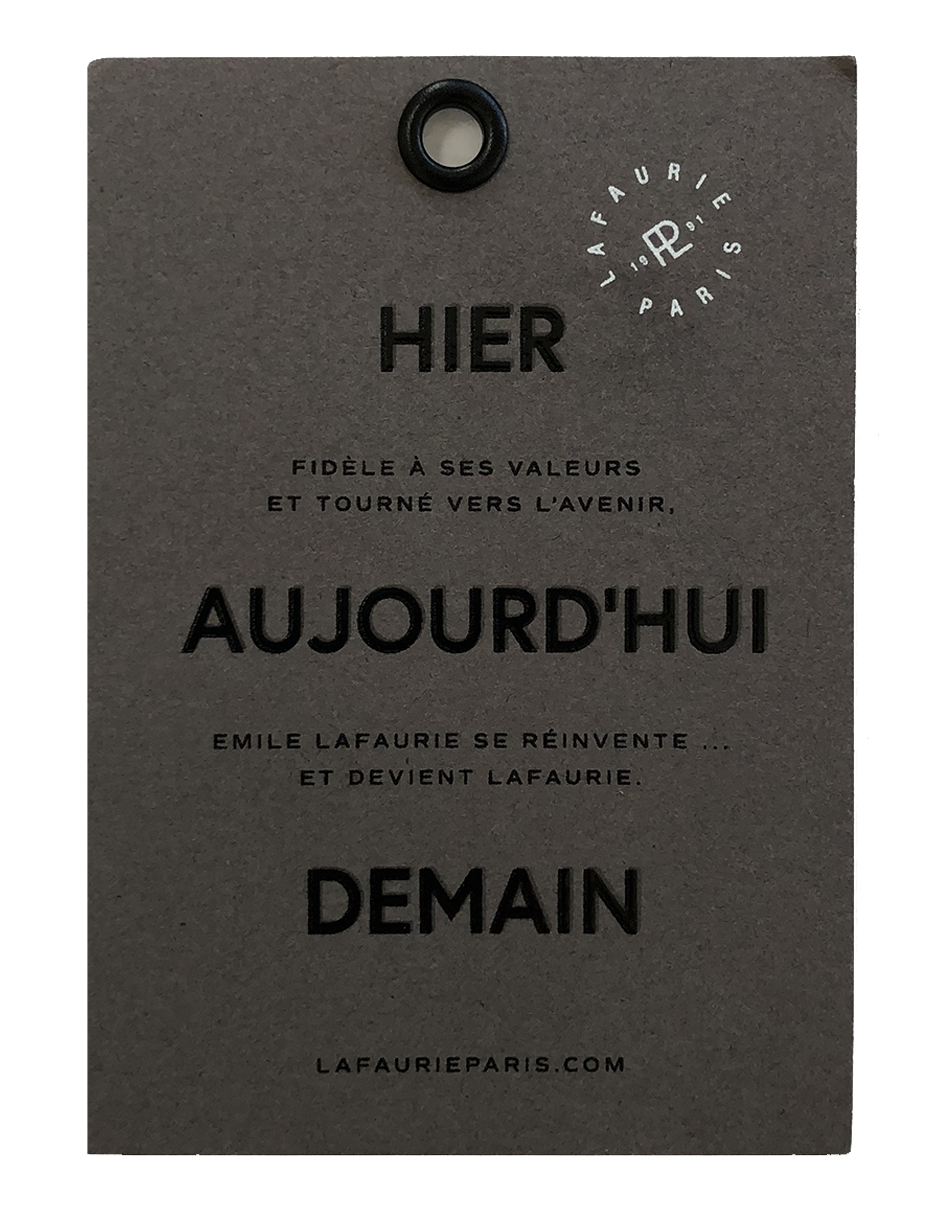 THE TRANSMISSION
In 2018, Pierre suddenly disappeared. His sons, Theo and Pablo, decided to continue the family adventure. From childhood, they remember the love of fabrics with shimmering names, their father's walks, and the creation of color ranges in the Jardin du Luxembourg. The challenge is ambitious: maintaining a precious heritage while bringing it up to date. The father's and son's eyes merge. The transgenerational aspect of the brand has never been so blatant: EMILE LAFAURIE becomes LAFAURIE. Faithful to its values and looking to the future, the House reinvents itself while remaining a family business on a human scale.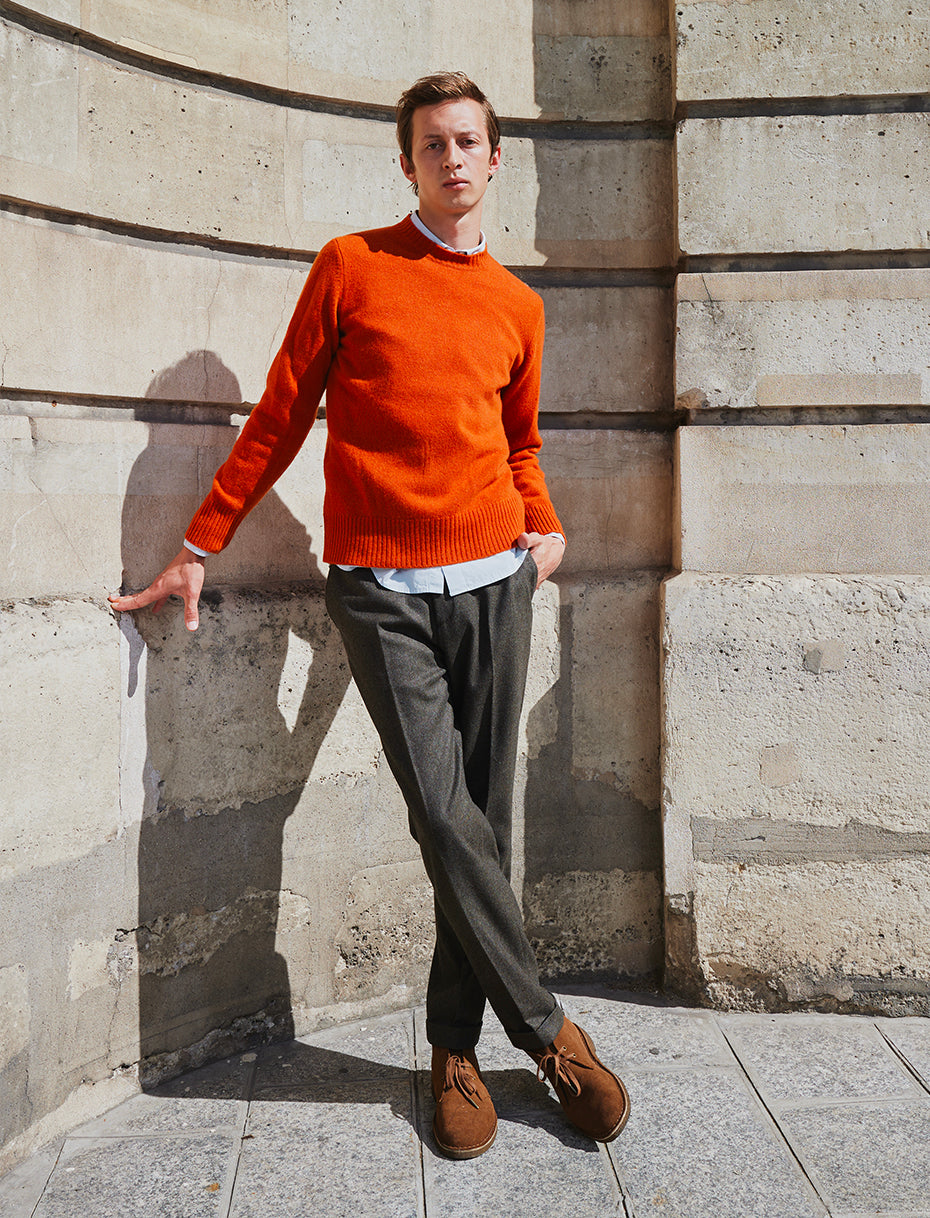 THE RENAISSANCE
To improve the quality of our products, we created a studio between Place Saint-Sulpice and the Jardin du Luxembourg. Conscious of its social responsibility, all production was rethought and relocated as close as possible to Europe and the Mediterranean basin. Far from standardized points of sale, the boutiques are being developed and redesigned to the smallest detail to reaffirm their uniqueness. The architecture, interior design, and choice of materials tell a new story each time, driven by a common desire: to make the customer feel "at home". The brand is booming and growing, and its international reputation is once again in evidence.